Snapfish - Easy to Use, Feature-Filled, Cheap Prints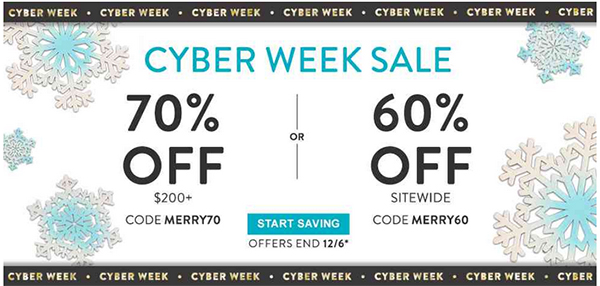 Pros


Cheap prints, good quality. Wide range of photos gifts. Site is easy to navigate, easy ordering process, mobile app. Lots of sales and discount offers.



Cons
Shipping costs a bit high. You can pick up some products, including prints, at a local retail partner but the cost is generally a little higher than the online price.

Print Price: 9 cents

Print Quality:
Ease of Use:
Pricing:
Features:
Customer Service:
Shipping/Turnaround:


Review Overview
At a standard 9 cent prints everyday, it is hard to beat Snapfish for printing your digital photos. I rank it among the best digital photo printing services for its range of features and photo gifts, easy interface, and excellent sharing capabilities. The company offers a variety of easy methods to upload both images and videos from your computer, camera or memory card or you can import directly from Flickr or Facebook. Upload your digital photos and get 50 FREE prints with your first order. Sign up now
(it's free). Snapfish offers frequent promotional discounts, such as free shipping. Just enter the promo discount coupon code when you check out. See current Snapfish coupons.
Snapfish completely revamped its website a while back with improved site navigation, a wider site page payout, giving more room to work with photo projects, and an expanded assortment of cards. They offer a nice array of photo book sizes and styles, and the photo book editor is more customizable now, so it's more competitive with companies such as Shutterfly. They also recently introduced 8x11 and 11x14 lay-flat photo books, which are ideal for wedding and travel books. You can also make greeting cards and invitations for all occasions and there is an extensive list of photo gifts.
Main Features
9-cent 4x6 prints everyday - best price I've found anywhere.
Free, secure, and unlimited storage of your videos and photos in a single account.
Multiple ways of uploading images and video including Express Upload in either standard (fastest) or full resolution from your computer or their free PictureMover software to get images from your camera, memory card or other storage device.
Access to your Flickr and Facebook photos to up-load, print or create photo gifts.
Automatically removes red-eye, rotates photos and color-corrects images that need it (optional).
Collaborate with friends in Group Rooms. This allows you to invite a number of people to a common room where you can share photos, videos and projects. They are perfect for groups and events such as: weddings, family reunions, clubs or sports teams. .
Shared photos maintain high resolution for top-quality prints.
Make a Photo Book using your Facebook Timeline: Snapfish now integrates with Facebook so you can quickly make a 20-page book using your photos and comments directly from Facebook.
Print Sizes
Prints are available in 4x6, 5x7, 8x10. Posters are from 11x14, 12x18, 16,20, 20x30 and most sizes are offered as collage prints as well, You can choose glossy or matte finish at no extra charge and you also have the option of ordering standard prints at the true 4x5.3 digital print size for the same price as 4x6 prints. This feature prints the whole digital image in its actual dimensions.
Photo & Video Organizer
You can view larger individual images in the "view" mode, rearrange photos into albums, arrange according to place, name, date, event, etc. create tags, add captions to multiple images, search by keyword or phrase, and share your photos with family and friends. One of my favorite features is the ability to add captions to the backs of prints so 10 years from now you will know who, when and where the event took place. Not everyone offers this.
Sharing
There are several sharing options including email, social media such as Facebook and Flickr, a private Group Room where you can invite friends to upload images from an event such as a wedding, party, sports event, etc. You can also create an animated slideshow called a Snapshow that you can share online.
Editing
You can make basic edits such as crop, enlarge, adjust lighting and remove red-eye. If your photos need extensive editing you will want to do that in your own image editing program.
Mobile App
There is a free moble app that enables you to upload your pictures from your smartphone or tablet. You can use your Snapfish account as a photo album for your phone so you don't have to eat up storage space on your phone. With the app you can get your prints at a local Wal-mart of Walgreens in about an hour.
Photo Gifts
The array of photo gifts is so vast you might have trouble choosing what to make. Besides the typical mugs, mousepads, glasses, calendars and keychains, you can make custom canvas prints, iPhone and smartphone skins, posters, home and office products, notebooks, stationery and stickers, holiday ornaments, jewelry, clothing from t-shirts to sweatshirts, blankets, pillows, teddy bears and children's books.
Pick-up In-store

In addition to prints, you can pick up a variety of photo products including greeting cards, calendars, and posters at local partner stores such as Walgreens, Wal-mart, Duane-reade and Meijer. A word of caution: if you choose to pick up your items in a partner store the price can vary somewhat depending on the store. While you will save on shipping charges (and Snapfish shipping is a little on the high side) your item will cost a little more. As you start to create your project you will see a notation on whether that item is available for local pick-up and you can see the price and decide whether you want it shipped or if you want to order for in-store pickup..
Ease of Use
This is another strong point of Snapfish. Uploading photos or video is a no-brainer and the site is easy to navigate with clear information and there is an expansive online knowledge center.
Print Quality
I printed some photos for this Snapfish review to check the quality. Prints are produced on high-quality Kodak paper, utilizing the same professional process that's used to make prints from film. I was pleased with my prints, which came out with rich tonality and true colors, not too yellow or red.
PCMagazine rates Snapfish as Editor's Choice. It is their favorite digital photo printing service for producing the best overall image quality. Further, Snapfish has been voted the Winner of Editor's Choice awards from GoodHousekeeping, MacWorld and Laptop Magazine. It has also been rated the number one online photo service in surveys from PC Data and received top quality ratings from Popular Photography and Yahoo! Internet Life.
Custom Service
Snapfish offers a 110% quality guarantee. If you're ever dissatisfied with your prints or photo product, they'll give you a full replacement or a full refund, plus 10% off your next order. If you have a question there is an extension online help section and you can also chat via live support or contact via phone or email.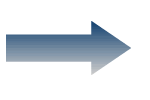 Go to Snapfish