My Memories Suite Scrapbooking Software

With the growing trend toward digital scrapbooking vs making traditional paper scrapbooks, hobbyists are turning to dedicated software. Ideally you want a program with a variety of scrapbooking templates and the ability to add more, lots of backgrounds, embellishments, editing and enhancing features and strong layout tools. My Memories Suite scrapbooking software is one of the best, in fact it is the #1 rated scrapbooking software.
The software suite is an easy means of creating beautiful scrapbook pages as well as photo books, calendars, cards and photo gifts. It has more than 1500 background papers, 1300+ embellishments, 30 templates, and a Resource Gallery that lets you drag and drop pictures, embellishments, shapes, backgrounds and more directly onto your layout. There is also a Other features include Word Art, giving you the ability to type text around your pictures and shapes, plus the ability to type text directly on the canvas and zoom in on your page.
Professional Scrapbook Templates and Photo Books
My Memories Suite's set of user-friendly tools and editing features, the quality of the professionally designed templates and high caliber printing of professional looking photo books make it well worth the $23.99 investment.The software can also be used for multi-media slide shows and you can add music and video clips, web links.
One of the most popular uses of My Memories Suite is to chronicle family life and kids' development and preserve family memories. With today's busy schedules, people don't have time or patience for a long learning curve. This software is ideal for this purpose. My Memories is designed to be easy to use, even for novices, and offers an extensive user guide and FAQ. Once I downloaded the software, I found the interface straightforward and pretty self-explanatory and I was ready to go.
While you can make scrapbook pages with photo software such as Photoshop Elements, My Memories Suite is much more suited to a digital scrapbooker's needs with lots of special features. Feature highlights:
Ability to export files in SVG for use with your electronic die cutter.
Multiple custom canvas sizes
Ttools and features including paint tool, photo recolor options and change shape options, photo tiling, rip photo edge
Master page layout
Global search of all backgrounds, embellishments, shapes and imprints with 1-click insert
Mirror and flip groups and backgrounds
Enhanced text features including tracking, text inside shapes, mirroring, vertical justification and enhanced word art.
150 new backgrounds, 400 new embellishments and 587 monograms
Being an InDesign and Photoshop user, I missed the ability to set ruler guides, although My Memories Suite has a menu option to align images to the left, right, center horizontally or vertically, space objects equally, align to center, as well as the capability of aligning to the x-y axis at specific points.
You can select a pre-designed template and "fast fill" with photos in seconds or make your own photo book creations using templates, embellishments and backgrounds to your heart's content.
Digital Scrapbook Page Templates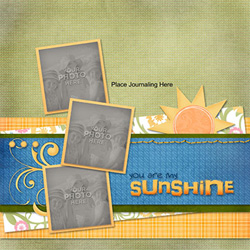 The professionally designed scrapbooking templates are one of the best features of My Memories Suite. The software comes with a series of templates by digital scrapbook designers that stand far above many found with other photo book services.
Download Additional Digital Scrapbook Embellishments, Background Papers and Designs
You can download new designs, embellishments and templates created by top scrapbook designers. Some are free and others are low cost. You can search their "Design Shop" by Designer, Category or Design Type.
My Memories Suite templates also give you lots of flexibility. Most template page elements such as backgrounds, graphic embellishments, and picture boxes can be rearranged, duplicated, resized, or deleted. You can rotate photos within the picture box and create mirror images. You can easily edit grouped elements with multi element editing capabilities. Pages can be exported as PNG, JPG, SVG or PDF files in a simplified 1-screen export process. For a complete list of new features click here.
Photo Scrapbook Options
Photo books or scrapbooks can be printed at home, pages can be exported as jpg's and uploaded to the photo book printing service of your choice or you can order hardbound or softbound books via the software's photo Photo Album Wizard to help you assemble your book quickly and easily. You can get photo, leather, or linen covers. Softbound books are available with photo cover only. Wire-O (similar to spiral binding) is also offered. There are four sizes available, 6x6, 8x8, 8/5 x 11 portrait or landscape, and 12x12 with text printed on the spine if desired. Additional pages can be added for 50 cents per page. There is a minimum of 26 and maximum 100 pages for a hard cover book.
Photo Book Quality
My Memories Suite provides extremely high quality photo developing and photo book printing on acid-free archival quality paper. The average production time is 7 days.
Digital Scrapbooks
You can create unique digital scrapbooks enhanced with music, narration, video and with web links. Scrapbook pages can be shared via iPod or turned into greeting cards or calendars.
My Memories Wedding Studio Software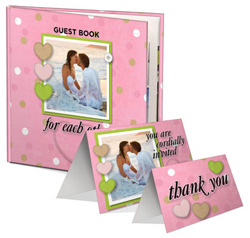 In addition to the regular My Memories Suite Software, there is a separate Wedding Studio program available. You can design your own top-quality professionally printed wedding invitations, thank you notes, and more. Select from a wide range of contemporary new styles and customize to give them your own personal touch. Just as with My Memories Suite, there are editing tools, graphic effects, templates and clip art. Wedding stationery can be printed at home or sent out for professional printing on the best quality paper and shipped to your home.
View a 1-minute video showing My Memories Suite's features:
Should You Buy My Memories Suite?
My Memories is so versatile and easy to use, you'll be up and creating scrapbooks and photo books in no time. A real advantage is the ability to design your book on your computer, rather than the having the mess of cutting and gluing, or the slowness of online photo book software, and then upload your creation and order your photo books when ready. The software is downloadable (the file is about 4.5GB so it may take a while if you have a slower internet connection) or you can get it on CD.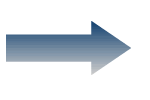 Download My Memories Suite