Review: Viovio Photo Book Service
Note: Viovio has changed its name to PrestoPhoto - same company and products, just a new name.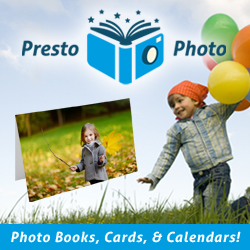 For a photo software-savvy user, Viovio can't be beat. This photo book / photo album service offers an incredible number of photo book sizes, bindings and styles and the creative options are endless, more than any other photo book service that I have reviewed. Best of all, their prices are excellent compared to other similar sites -- photos books are nearly half the cost of other services yet the quality is outstanding.
While you can upload your images to their web site (you can even transfer photos from your flickr account to your Viovio gallery) and either manually create your album or have it automatically done for you seconds, the real beauty comes in the ability to upload your own PDF files. This allows you to create complex designs using software like Photoshop Elements, ACDsee or InDesign and then upload the pages to the Viovio web site This gives you complete creative control over every aspect of the layout. People, especially digital scrapbookers, who try Viovio love it and get hooked. They tend to go back again and again to create and order new books. Viovio is now also offering greeting card creation as well as calendars.
UPDATE (Feb 2, 2011): Viovio's PDF Uploader is now fully compatible with iPhoto files. They also offer support for PDF's created in Aperture. Simply export your Aperture file as a PDF and select the "Apple iPhoto or Aperture" option when you upload your file.
Version 3.0 of the FREE web-based Viovio Book Designer software includes:
Multi-Uploader allows you to select many files at once for upload with a single click
Ability to upload images for Dust Cover Flaps - both inner front and inner back.
Drag and Drop captions
Over 75 fonts
Inline cropping for all droppable images
NEW Viovio Template Marketplace
All new layout and interface allowing for a greatly streamlined user experience
1-Click magic autofill of images from your gallery to template pages
Native import of Flickr photo sets and loose images
The ability to drop Flickr images into a Viovio photobook
New Auto-Fit Template pages allow users to drop unlimited number of images onto a page. The software will automatically arrange the images for the best fit.
PDF Wizard has a magical checkbox for iPhoto PDF uploads which will ensure that iPhoto file formats properly.
Photo Book Options
Photo Book Sizes
No other photo book service I could find offers more book sizes (36) and options than Viovio. Books come in Landscape format in seven sizes from a 3.75 x 2.5 Mini-Book up to 14 x 11 Portfolio book. Square Photo Books are available in sizes from 3.5 x 3.5 Mini Book up to 12 x 12. Portrait Photo Books are offered from 6 x 9 to 8.5 x 11.
Viovio just introduced a new premium 12x12 imagewrap hard covered book. An 11x8.5 inch book is also available. They are made with high quality pre-cut imagewrap boards and bound on a computer-controlled adhesive binding machine
Other new items include Mini-Books. They make great parent/grandparent brag books and are a great way to show wedding photos or give as customized souvenirs. The sizes are: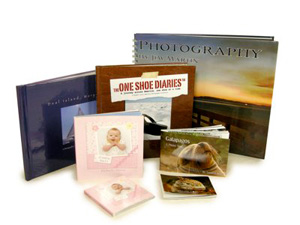 Landscape Mini-Books
• 7x5 Mini-Book - 2-book set
• 5.25x3.5 Mini-Book - 3-book set
• 3.75x2.5 Mini-Book - 4-book set
Square Mini-Books
• 5x5 Mini Book - 2-book set
• 3.5x3.5 Mini Book - 3-book set
Photo Book Cover Options
Cover options are fully customizable. Cover choices range from casewrap for hard or softbound books, dust jackets for hardbound books, as well as leather and linen covers. You have the option of a full bleed cover so you can make a single image stretch across your entire book from front to back. Soft cover books are coated with lamination to make the photo colors pop out and to protect from spills and dirty fingers.
Interactive Community
Unique to the photo book service sites I looked at, Viovio has an interactive community and marketplace where users can sell their photo books and earn commissions, share their books and photos, participate in forums, browse travel guides and more. User can also upload their Flickr photos to Viovio and Viovio Facebook App users can share their Viovio galleries with Facebook friends.
Should You Use Viovio for Your Photo Books?
Viovio is an outstanding service for producing professional quality photo and portfolio books in an exceptional range of sizes, bindings and covers at very reasonable prices. My only issue with Viovio is that it takes some time spent on their web site to fully understand all you can do and it helps if you have experience with a program like Photoshop Elements or ACDSee so you can take full creative control. If you do, you will not be disappointed. However, the new online Viovio Book Designer software will help you design your book on line, which makes it easier for people who do not have their own software. The turnaround time does take a bit longer than some other photo book services so be sure to allow yourself extra time so you don't have to expedite shipping.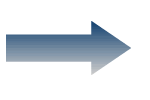 Go to Viovio now