How to Choose a Photo Book Printing Service
A photo book is a wonderful way of showing off your photos, whether they be of your vacation, wedding, new baby, your kids' sports events, holidays, year-in-review, etc. Photo books look attractive sitting on your coffee table and take up much less space than a traditional album or scrapbook, and anyone can make one regardless of skill. But there are so many online services offering digital photo book printing, it can be hard to know which to choose. Prices, quality, sizes, styles and features can vary so it pays to check out various printing services before you start making your book.
Check the Reviews
Start by reading some photo book reviews. You can find reviews on a number of different photo companies on this site. You'll want a printer that produces books with true-to-life color, that uses sturdy, high quality paper and offers the book size and cover style you're looking for. While price isn't everything and sometimes you get what you pay for, you can also keep an eye open for good deals on photo books using coupon codes and sales. I've never paid full price for a photo book, and you don't have to either. I've got all the latest photo coupon codes posted here.
Also, look at whether the photo book creation process is simple and straightforward and check out the average turnaround time. Do you plan to simply upload your photos and make the book online using the photo service's templates, backgrounds and fonts, or are you a digi-scrapbooker who wants to create your book in your own software and upload finished pages?
Book Sizes
Many companies offer 4-5 standard sizes such as 8x8, the traditional scrapbook 12x12 and 8.5x11 portrait or landscape, as well as small purse-size brag books. A few offer larger sizes. Others like Viovio offer dozens of sizes including tabloid. If you are a scrapbooker wanting to make a traditional square book, be sure to check the printer specs carefully, because some so-called 8x8 or 12x12 books actually have finished sizes with dimensions that are slightly off from the above and you don't want something important to get cropped.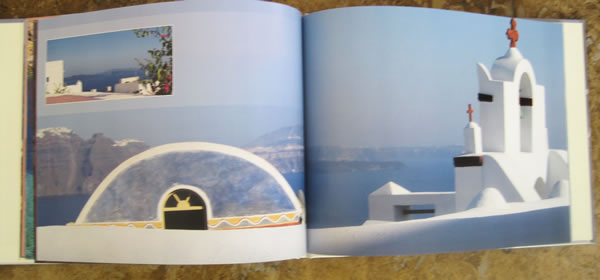 Cover Styles
Some companies offer a wide a variety of photo book cover styles including leather, linen, velvet, dust-jacket, hardcover (known as casewrapped) with your photo printed on the front and back cover and softcover (sometimes called perfect bound). spiral-bound, and window cut-out. Others only offer hard or soft cover. You can check out cover style options by reviewing my photo book chart.
Creating Your Own Designs in Your Software vs Using the Printer's Templates
There are two main options for creating your photo book pages:
Use Your Own Photo Software -- You can create your photo book pages in your own software such as Adobe Photoshop Elements, My Memories Suite or Paint Shop Pro or even Adobe InDesign. Digi-scrappers prefer this method because they have complete creative control for design, photo and text placement, colors, fonts and embellishments. Keep in mind that in order to create your final book this way you will need to save your pages as JPG or PDF files and then upload them to the photo site and insert them as pages. Some companies make this easier than others and if creating your own designs, you'll want to look at the site's info page to check out finished page sizes, bleeds, cropping, etc.


Use the Printing Company's Templates -- If you are less creatively inclined or time pressed, most companies make it easy and practically effortless to create a beautiful book. Most offer a variety of templates and backgrounds that you can use and you can add your own text. Shutterfly and Mixbook for example, offer wonderful selections and make the photo book creation process very easy. Both of these companies have online software for creating your book so you don't have to download or install any software. Other companies like Smilebooks and My Publisher offer free downloadable photobook software. You work on your own computer and store the book on your hard drive and then upload the finished book when you are ready to have it printed. I have used both methods and both have worked fine for me. Some people have strong feelings either way if they have a large book to work on (an 80-page book may slow down the online software while uploading a finished 80-page book might take a long time).

For a handy chart covering photo book sizes, paper, cover styles, software, turnaround time and more, visit my page on photo books comparisons.